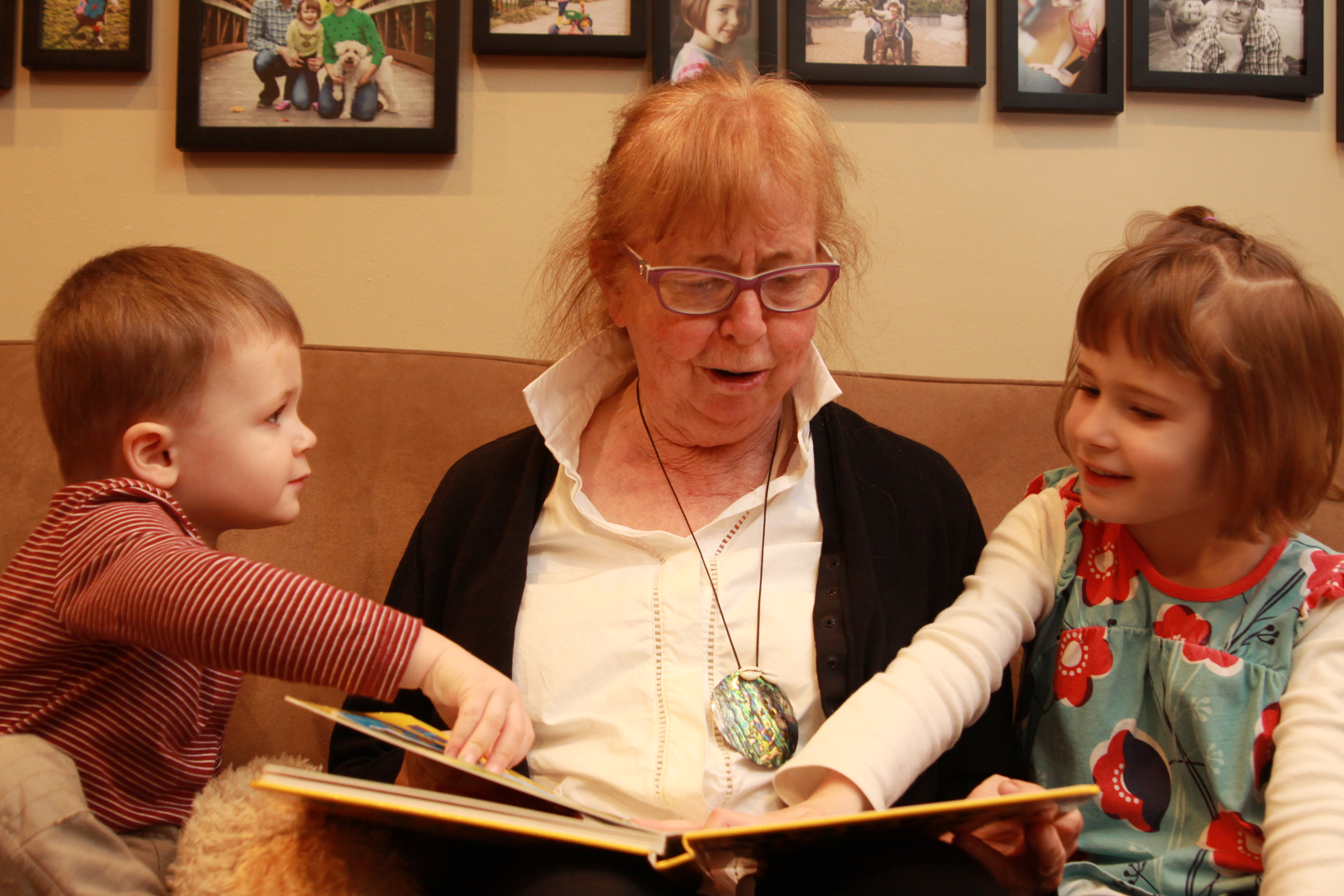 One of my most popular blog posts is a list of 40 books we liked to read to our first child when she was a toddler/preschooler. In that same spirit, here's a list of 20 books that we've enjoyed reading to our children when they were babies.
1. Dear Zoo
By Campbell, Rod
This is one of those books that has flaps your child can lift to see a picture underneath. Our son showed less interest in books when he was a baby, so he loved this one in particular because he could engage with it.
By Brown, Margaret Wise
There's a reason this is one of the best-selling children's books of all time. This was a favorite of both our daughter and early on our son. The illustrations and words are both charming.
3. Doggies
By Boynton, Sandra
We love almost all of Sandra Boynton's books (more favorites follow in this list). This is listed first because both our kids love dogs and it made our son in particular laugh. It's a simple counting book.
By Boynton, Sandra
This is another of Boynton's that made our kids laugh the most. It's a simple story about a turkey that has trouble wearing clothes correctly.
Lopshire, Robert
I remember loving this book when I was little and both our kids have enjoyed it just as much. It's about a jaguar-type cat that can make his spots change color. He wants to live in the zoo.
6. The Very Hungry Caterpillar
By Carle, Eric
Like Sandra Boynton, Eric Carle has a whole series of wonderful books for babies and toddlers (another of his book's made my list of best books for toddlers/preschoolers.) This one is nice and interactive because the size of pages changes and because of the holes in the food that the caterpillar munches through.
Buller, Jon
The pictures in this book are nice, but more than anything the words and rhyming are what makes this a great book for a baby.
By Srinivasan, Divya
We were given this book when we had our second baby and he enjoyed it a lot when he was little. The pictures and story grew on me quickly too.
By Boynton, Sandra
We try not to skip reading during our bedtime routine, so if our baby was likely to not make it through a longer book, this one was great because it flies by.
By Hinkler Books
This is part of the "Baby's First" series. It and the others in the series have rich, colorful photography illustrating a series of first words for your child to learn.
11. Look
By Dwell Studio
We were given this and like the distinctive design and illustrations. Another that Dwell Studio published and we enjoy appears to be discontinued – Touch and Feel Farm.
By Carle, Eric
Another Carle classic. We like the illustrations and repetition in this book.
By Brown, Margaret Wise
More advanced than Goodnight Moon, but equally engaging, this book by the same author is a nice tale of a parent's love for their child.
14. Counting Kisses
By Katz, Karen
A simple counting book that incorporates parts of the body and members of the family.
By Boynton, Sandra
Another classic Boynton book that we all adored. The hippos are charming and it gave us a new name for belly button that we use with each other.
By Boynton, Sandra
More Boynton hippos, this time teaching us to be brave and give things a try.
By Sobel, June
We liked the sounds and rhymes in this book, which also has illustrations with lots to look at.
18. Kiki's Blankie
By Bynum, Janie
One in a series of Kiki books, once our son's attention span was a little longer, he'd pick this book for us to read time and time again. This one features the main character of Kiki the monkey and a blue and white polka dot blankie she takes everywhere.
By Schertle, Alice
Another great rhyming book. I'd place this higher on this list, but for some reason it took longer for this tale to catch on with our son. Now he's older he enjoys it more.
By Dewdney, Anna
One of many in the Llama Llama series. We had this in our bookshelf for a long time before our son latched onto it, but once he did he wanted us to read it again and again.
Let me know what books your babies enjoy or enjoyed in the comments. We'd love to check them out.