Seattle's new first-come first-served renters law is unfortunately more of the same from our city council. It's legislation in search of a problem, passed with little public notice or consultation, assumes the worst of business people, takes away property rights, won't deliver the results that are promised and will hurt the very people it's intended to help. It's no surprise, then, that no other city has passed a law like this.
Championed by Councilmember Lisa Herbold, the new regulations will force landlords to rent their units to qualified applicants on a first-come, first-served basis. Never mind that many, if not most, landlords do this anyway and even Herbold says it's considered an industry best practice to do so.
Supporters of the policy argue that it will prevent discrimination, even though laws already prohibit it and there's scant evidence that the problem is rampant in Seattle. In a city with thousands of landlords, the Seattle Office for Civil Rights (SOCR) has found fewer than two dozen instances of discrimination warranting charges in each of the past two years. Rather than focusing on the few bad apples, the city is opting to burden thousands with regulations.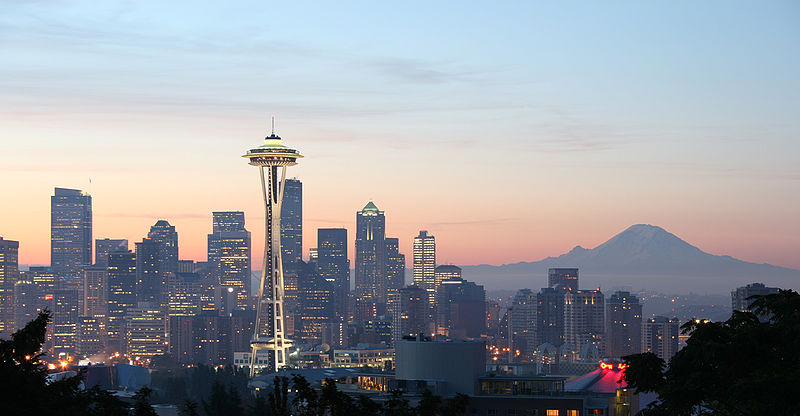 In order to comply with the law, all landlords must adopt new processes and procedures around handling applications. Prospective renters will also be able to request SOCR investigations and/or sue landlords if they believe, but don't necessarily know, they've been skipped. None of this is costless. While the policy is specifically designed to help lower income tenants, it will almost certainly make housing less affordable for both current renters and those looking.
These additional burdens will also alter the equation made by developers and landlords to lease or sell their units. At the margin, more will opt to sell, which is all well and good for prospective buyers, but this policy is intended to help renters. And a smaller than otherwise rental stock will put further upward pressure on prices.
True to form, the council's new law even creates scenarios where it's illegal for landlords to favor low income tenants. As one landlord commented soon after it passed, most folks in his profession try to find candidates who are likely to rent for the long term. For that reason, if there are two candidates and one has an income that suggests they'll likely be looking to buy in the not too distant future, he rents to the candidate with the lower income. Under the new law, if the wealthier candidate is the first to apply, he'll no longer be able to offer his housing to the poorer applicant.
The city council professes to want more affordable housing, but has passed costly legislation that has the opposite effect. Similar results hurting those the city aims to help can be expected from the proposed scheduling law, and early studies from the University of Washington are showing the harmful impact on employees' hours and incomes of the higher minimum wage.
As former Starbucks executive Howard Behar recently wrote in the Seattle Times:
"Seattle is losing its reputation as a progressive city with a strong entrepreneurial spirit. Instead, we are increasingly being viewed as a city with a heavy regulatory hand that is run by narrow-minded activists and a hypocritical and out of touch ruling bureaucratic city government."
Cross posted at Sound Politics