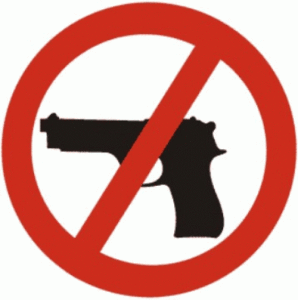 Has there ever been a faster rush to judgment before all the facts are in following a tragedy? It just astounded me that even before the San Bernardino killers were apprehended celebrities had already determined it was a run-of-the-mill mass shooting and that access to guns was the root cause. Many politicians were no better, including those that frequently caution us not to hastily reach conclusions following events that are much more obviously radical Islamic terrorism. And some media outlets really jumped the gun, especially the New York Daily News with its front page headline that read "God isn't fixing this" and mocking of Republican presidential candidates for offering prayers to the victims.
A day later and those who showed restraint by not speaking out before the facts were in or who simply offered condolences are looking a lot better than the opportunists and fame seekers. The reason I was so amazed at these early reactions is that I remember chatting to a work colleague as news was coming in yesterday and what little facts we knew didn't add up to random mass shootings like ones at, for instance, the Oregon community college or the school in Newport, CT. Reports at the time we were discussing it suggested there were three killers, all in tactical gear including face masks. This seemed substantially different from the M.O. of most other mass shootings. The Inland Regional Center, a facility for people with developmental disabilities, also struck us as outside the norm.
What was taking place was obviously a tragedy, but it wasn't at all clear what manner of tragedy it was or what type of people were behind it. This should have given people pause, especially those that cautioned patience following incidents like the Boston Marathon bombing or the Fort Hood massacre.
It's equally amazing to me that as more facts come in that suggest this could well be some form of radical Islamic terrorism, many politicians and pundits are doubling down on calls for tighter gun control laws, including President Obama and Hilary Clinton. I've written before that I'm open to a debate about access to guns in America. But if yesterday's tragedy was an act of jihad, these politicians have got some seriously misplaced priorities. How closely have they followed this story? The suspects also planted three bombs at the scene and police found a dozen more at their residence. We have laws against making and using bombs, but they proved no match for these individuals. Are America's bomb control laws to blame and will tightening those make us safer?
France has much tighter restrictions on guns than America, but it did nothing to stop the radical Islamic terrorists in Paris. In the face of those attacks French President Francois Hollande didn't call for even tighter gun control, he immediately went after the enemy. Based on the reactions to events in San Bernardino from Obama, Clinton, Bernie Sanders and others, are we to believe they think Hollande got his priorities wrong?
Yes, we need to prevent mass shootings and sure, let's have a debate about gun control so long as we have one about mental health too. But let's first establish what happened in San Bernardino. If this was a terror attack inspired by radical Islam, we need to get our priorities straight and focus on measures to prevent further acts of jihad. Passing gun control legislation shouldn't rank high on any serious politician's agenda.