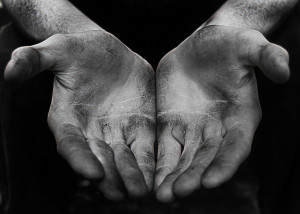 Seattle councilmember Mike O'Brien is to be praised for his renewed efforts to ease zoning requirements for developing property in single-family neighborhoods. The goal is to increase the supply of affordable property and put downward pressure on prices, thus easing the city's homeless problem. Specifically, O'Brien is looking to remove some of the hurdles required to build backyard cottages.
This policy is exactly the sort of thing I was recommending in February when I wrote a piece marking the end of Seattle's failed ten year plan to eliminate homelessness. While there are multiple facets to the city's homeless problem, for many the issue is one of affordability. As one commenter on my February post noted, a recent University of Washington study found that land use regulations drive up Seattle house prices by a staggering $200,000. The Seattle Times quoted the study's author, Theo Eicher, as saying that, "…Seattle is one of the most regulated cities and a city whose housing prices are profoundly influenced by regulations."
O'Brien's proposal would ease restrictions on some of the barriers to building cottages. Some of the restrictions include a requirement for off-street parking if the primary residence requires the same; a requirement that the owner live in either the primary residence or the cottage; height restrictions; maximum square footage; and limits on the backyard footprint. As one reporter noted, this is straight out of Economics 101. He cited the Department of Planning and Development estimate that if only 5% of the owners of the eligible single-family lots in the city built "detached accessory dwelling units" (DADUs) we'd have an additional 4,000 housing units.
These proposals are a good start and a positive step in the right direction, but the city needs to go much further in relaxing its housing regulations if it really wants to encourage development and make affordable housing more plentiful. In a city filled with innovators, our zoning, building code and other regulations make it more difficult for developers to innovate to solve our housing problems. By restricting what developers can do, we inevitably prevent them from coming up with new ways of using land and reducing costs.
Cross posted at Sound Politics.