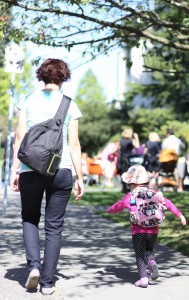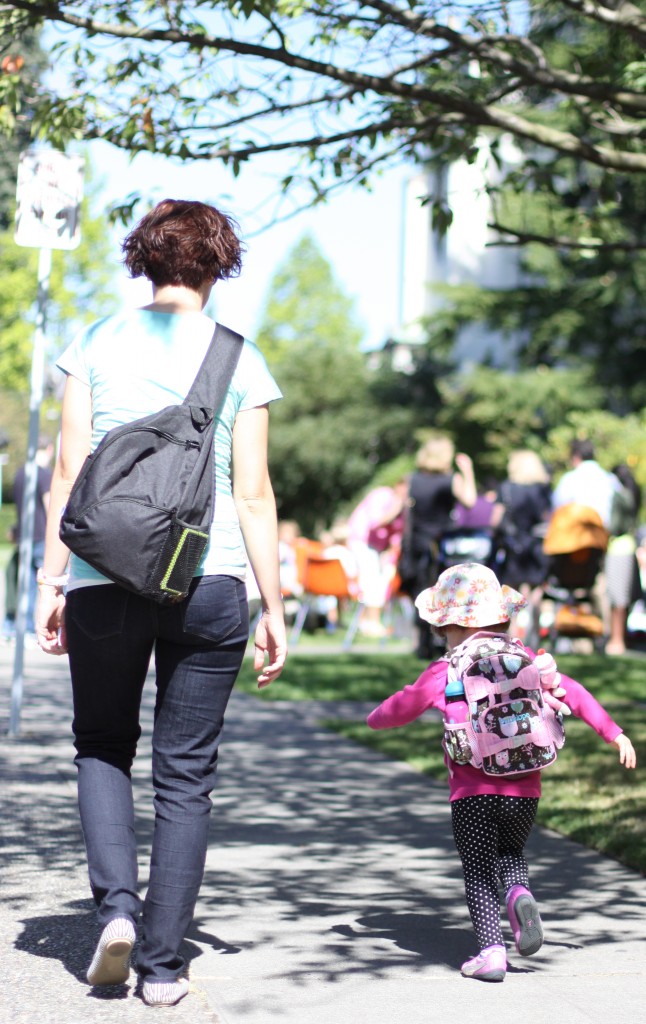 As with so many ideas for government expansion into areas of the economy, the concept of universal preschool seems appealing. However, once you consider whether government should have a role educating children below school-age and think about the policy implications of it doing so, it immediately becomes clear that this idea fails every test. As the sub-headline in one article on the subject recently put it:
"Free school for 4-year-olds? Sounds great. Too bad it is of no educational value and the cost would be staggering."
Let's set aside for now the obvious question: given how poorly our state governments deliver public education to school age children, why on earth would we want them to mess around with education for our preschoolers?
Instead, let's first ask whether there is a role for government in preschool. The main reason government is involved in educating school-age children is because it's mandated that they receive an education, generally between the ages of five and eighteen, depending on the state. It's widely agreed that society is better off as a result of a well educated citizenry, which justifies this mandate. It's believed that in addition to benefits accrued by an individual there are benefits (or in economic jargon, positive externalities) enjoyed by other citizens when their neighbors are also educated.
Because the government is forcing you to send your children to attend school, the logic goes, it should also have a role in providing that education. Currently there's no mandate for pre-K children to receive schooling that justifies government intervention.
Are there any externalities that flow from a preschool education, similar to those it is argued are generated from children attending K-12 schools? If there are, a case could be made that parents who don't send their children to preschool ought to in order to ensure society overall is better off as a result of positive externalities it wouldn't otherwise receive. All available evidence suggests that for most kids there are no benefits from preschool that last more than a couple of years that could be used to justify a program, as President Obama advocated in his 2014 State of the Union, for "every single child in America."
Studies of states that have run universal preschool programs suggest that any benefits that are evident among participants when they enter school generally disappear by third grade or even sooner. This problem is often referred to in academia as "fade-out". For instance, Georgia has been running a tax payer funded universal prekindergarten program since 1995. A four year study by the University of Georgia suggested that fade-out there happens well before third grade. The report stated, "by the end of first grade, children who did not attend preschool had skills similar to those of Georgia's preschoolers."
Some advocates of universal preschool point to a couple of other studies to support their case, including the Perry preschool program and the Abecedarian project. However, it makes no sense to apply their results to a push for pre-K for all. The Perry study was conducted in Michigan and examined "the lives of 123 African Americans born in poverty and at high risk of failing in school." In addition to the sample size being very small and the group studied being of one ethnicity as opposed to reflecting "every single child in America", what the recipients received is not what anyone is arguing we should make available. In today's dollars, the per student cost of the program was around $19,000 per year. Among other things, parents received a 1.5 hour in-home visit every week from a teacher and the students attended five days a week for two years. Most state programs in existence last one year and cost a little over $6,000. Without getting into the details of the Abecedarian program, it would cost around $95,000 per student today so obviously isn't comparable to any universal pre-K proposals on the table.
The question then becomes, is there some sort of market failure that necessitates the government stepping in to provide funding for or indeed the schooling itself of pre-schoolers? Given the plethora of options available to parents, myself included, and the fact that plenty of us already enroll our kids in daycare centers or preschools ranging from inexpensive to pricey, it's hard to make the case that not enough options are available and the market isn't working. 
It would be easier to understand why there's even a debate about whether states should fund or run a universal preschool program, if they had demonstrated they were remotely good at funding and/or running K-12 education. Given their long and lousy track record, particularly in urban settings with poor and minority children, it boggles the mind that there's even a discussion being had around unleashing the government on the youngest and most vulnerable members of our society.
You can all but guarantee that as soon as states get involved, the variety and freedom to choose among different providers and different models will slowly but surely disappear as government, with its funding power, imposes increasing numbers of regulations on small and powerless providers. Parents who until now have carefully matched the needs of their kids with the preschools on offer will instead discover themselves in a world of "one size fits all."
While it's easy to argue that universal preschool is an idea that no one should support, a case could be made for providing funding to low-income parents who can't afford but would like to send their children to preschool. Studies do suggest, including Perry cited above, that there are longer term benefits from enrolling the poorest and most vulnerable in pre-K. But that's very different from asking state and federal taxpayers to also subsidize children from families of the wealthy and middle class, especially those that would attend absent any subsidies.