I love being free.  Free to say or do what I want.  Free to make mistakes and not expect others to pick up the tab.  Free to work hard and reap the rewards.
I grew up in New Zealand during a time when there was a shortage of freedom.  As a friend once said of the era before the country's reforms in the mid-1980s, "there was an abundance – of limited choice."  That has certainly changed these days and it's a much more vibrant, enterprising and richer society as a result.
Having witnessed what happens to a country when a government drastically restricts its people's freedoms, and then what happens when those freedoms are given back, I grew very interested in economics and the sorts of public policies that lift societies out of poverty and enable them to reach their full potential.  It didn't hurt that I had a father who was a talented economist and instrumental in advocating for and/or implementing many of New Zealand's successful reforms.
The United States
I was fortunate enough to earn a scholarship and study in the United States at the turn of the 21st century, which also gave me a taste of the freedoms this country enjoys.  Comparatively speaking, they're still well in excess of those found in New Zealand, in spite of the progress it has made over the past several decades.  The US, as I've learned, also has many safeguards in place to protect those freedoms, unlike New Zealand.  Having enjoyed America's liberties and opportunities, I didn't want to give them up and made myself a home here.
Over the years, however, it seems to me that this country's abundant freedom and safeguards to protect it also work against it.  Too many citizens take their liberty for granted and assume it will be there forever.  For many, participating in policy debates, lobbying the government or following local or national news isn't their thing.  And who could blame them?  The beauty of being truly free is being able to do what you want.  So long as you're not infringing upon someone else's freedom, you can do whatever it is that you enjoy.
In New Zealand, I used to get very involved in policy discussions and lobbying.  But for the first decade or so that I lived here I stayed mostly on the sidelines.  Instead I focused on my career, my relationship with my girlfriend and now wife, and raising a family.  However, over that time I witnessed government growing inexorably, freedoms start to erode and many of the things I hold dear about the United States come under threat.
The Kerrant
With this blog I aim to share my perspectives on the current (Kerrant!) policy debates and one of my other passions, being a dad.
On policy, I'll always aim to approach topics with a focus on freedom and advocate policies that are in the overall long term interest of a country.  I've never been a member of a political party and will always aim to be non-partisan.  I'll also try to avoid economic and policy jargon.  I don't profess to be a brilliant scholar and will leave that to the academics in their ivory towers.  Call me out if I get too wonky.
On fatherhood, I'll share my perspectives on this amazing chapter in my life.  What a ride it has been and continues to be.  This is what it was like 11 days in: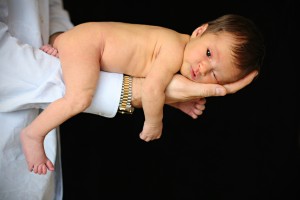 Thanks for stopping by.
– Nicholas